Presenting the SLE Series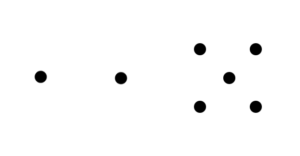 The Balabushka Cue Company is pleased to announce the release of two new Special Limited Edition (SLE) cues commemorating the career of one of the most influential cue makers of the 21st century, George Balabushka.
Only 50 of each model produced, the signed and hand- numbered SLE2-A and SLE2-B, comes with two 13mm shafts, matching ring work, custom joint protectors, certificates of authenticity and an embroidered cue sleeve.
The numbers on the MOP-style dice in the forearm, number five and seven, signify George's career timeframes; 1957 marks the year he began making cues and 1975 marks the year he passed. It is in his honor that the numbers five and seven, exquisitely placed on the forearm, were used. Note that each die is alternating between the five and the seven, as to indicate 1957 and 1975.
SLE3-A

SLE3-B