Welcome to the Balabushka Cue Company

We invite you to explore our web site and are excited to share with you our ongoing tradition of excellence in products which the famed George Balabushka would be proud to endorse.
 In a unique joint effort between the family of the late cue master, George Balabushka, and the superb manufacturing abilities of Richard Helmstetter – together, they assembled as much information about Balabushka's ideas on cue design, structure, material and philosophy as possible. In the spirit of George Balabushka, the Balabushka Cue Company, LLC promises to maintain that level of excellence.
The Balabushka Team

GB-6
Birdseye Maple Forearm, Brown Stain, (8) Point African Ebony Splice, (4) High & (4) Low
(4) Ivorine Diamond Inlays in Forearm
Stainless Steel Joint Collar with 5/16-14 Pin
White with Black Spec Irish Linen Wrap
(4) Ivorine Diamond Inlays in Butt Sleeve
Two Sets of Bushka Style Silver Rings & Ivorine
Canadian Maple Shaft, 13 mm Pro Taper, Phenolic Collar with Silver Ring, Brass Pilot Wood Wrap, Juma Ferrule & Pro Layered Tip
Custom Joint Protectors with Logo & Black Velvet Bag with Logo
George Balabushka Signature
MSRP $925.00
Founder, George Balabushka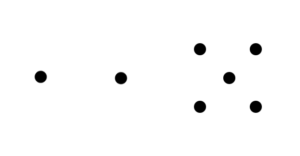 George Balabushka did not have the life one would expect from an average cue maker. Instead of growing up playing pool, young George – born in Russia – grew up in the last years of World War I, lived through the Russian Revolution, then when he was twelve moved halfway across the world to a new country, a new langu
age, and even a new name.
At Ellis Island, Gregory Balabushka became George Balabushka, and began his new life as an American. Balabushka spent his entire career working with wood, although he only made cues for about sixteen years. He started out making various wooden children's toys and furniture in New York, which is where he realized not just his love but his talent for carpentry and woodworking. Despite having no formal training, he amazed friends and family with intricate carpentry pieces like accordions that he had built for fun in his spare time.